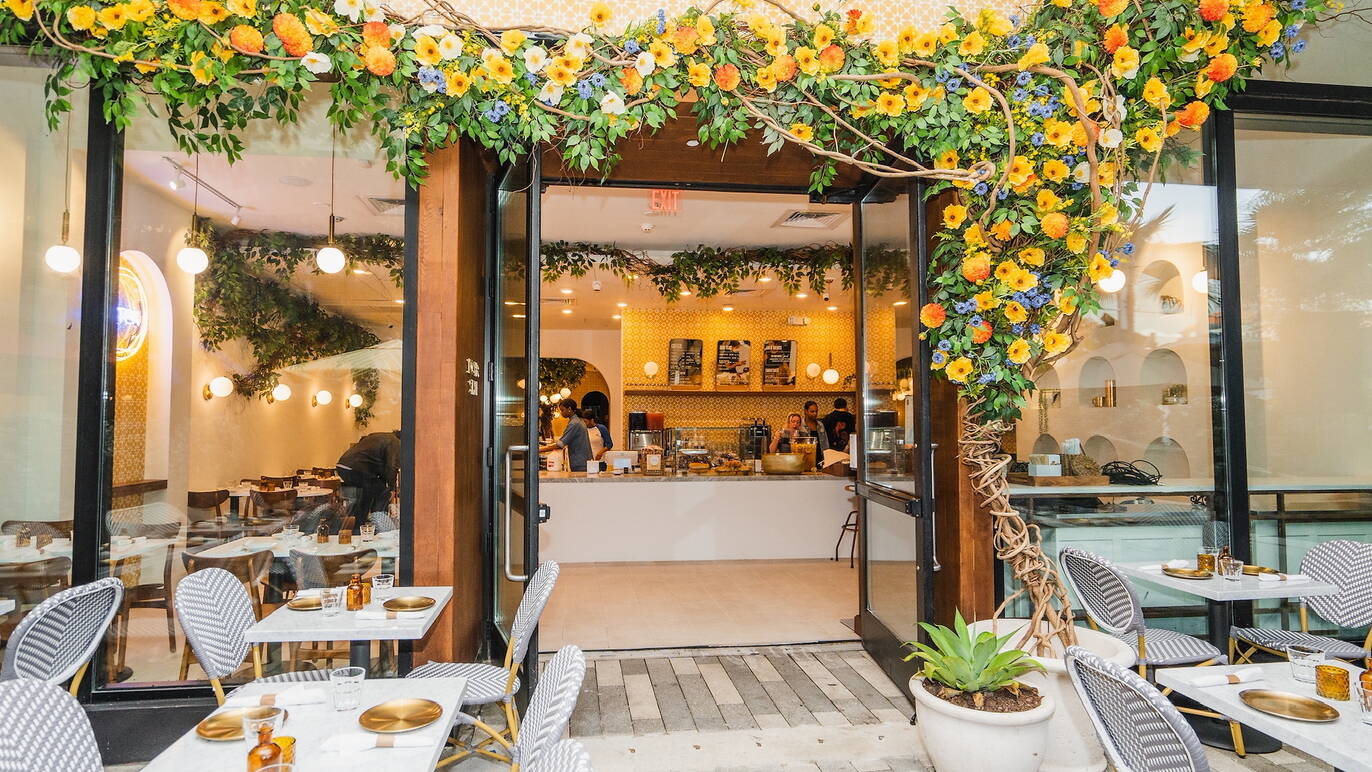 You know a place is good when it becomes most people's defacto answer for questions like "who makes the best burger? and "where can I find really good hummus?" 
Motek
 is the spot, an unassuming Israeli café with a very large following—so big, in fact, it's expanded from a tiny sliver between jewelry stores in downtown's Seybold building to a bustling spot in the 
Aventura Mall
 where you can get full table service and even ice-cold white sangria should your shopping trip require some liquid courage.
You'll find a wide selection of both traditional and modern interpretations of Israeli favorites. There's more than one type of hummus served (mushroom, lamb, masabacha) and they're all phenomenal. But dip fans should start with the sampler: a generous serving of babaganoush, hummus, Israeli salad and pillowy fresh-baked pita to sop it all up. It's the perfect, semi-healthy entry point for a meal that could swing one of two ways. 
The better-for-you route continues on with a shareable green pomegranate salad that packs in the greens and skin-boosting antioxidants, an aromatic cauliflower couscous, and a rainbow of crisp crudité as a crunchy vessel for all the dip you've surely got left.
A tastier journey includes Motek's award-winning araya burger stuffed inside a pita and served with a trio of sauces and french fries, falafels with tahini and dessert, knafe with pistachios and rose that arrives in a sizzling skillet. It's nutty, crunchy and only a little sweet to keep you from feeling like you've overdone it, which you probably have. Now, about that shopping trip, a few laps around the mall might do you some good after all.
https://www.timeout.com/miami/restaurants/motek-cafe-aventura